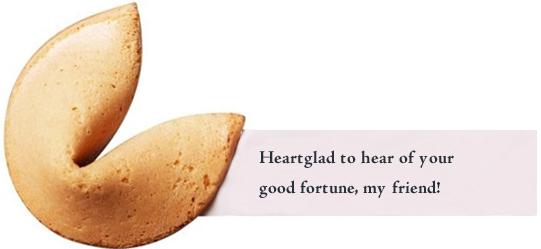 Remember I told you how behind I was? I wasn't lying.  After we got the Sweet Girl up and at 'em, we had guests visit and then a close friend of the family passed away after that, then back to school... what a whirlwind!
In all of the kerfuffle was a little message that I tucked away in a happy corner of my heart, to see to later:
... I also need to post pictures of our yard, M put in a sprinkler system himself, but we hired someone to lay sod, put up a fence and do some other maintenance work that we could have done but would have spent the entire summer doing. What a blessing to be able to hire someone. Best of all, M. GOT A NEW JOB!!!!! And it's with a large, very financially secure company. We feel BLESSED!!!! Now hoping the same for you!!!
This was from my friend, Heidi. She and I are kindred spirits. Have been for mumble, mumble years and follow a strange and wonderful life of parallels. We're way past the point of funny. It's scary. We have gone through "similar everythings" together in our adult lives and *have never met in person*.  Heidi, what's up with that? LOL
Proof -- look at that message up there. Mr. H and I are doing extensive yard work, too. Fence needed? Yep. New sprinkler system? Uh-huh. Sod? Oh yeah. I happen to know they are planning an arbor entry to their back yard....just like us. We never check our plans with each other. We just touch base here and there, and find out that we are still traveling parallel lives.
I am blessed to have a friend and kindred spirit like this out in the world.
:::
Heidi, Mr H and I are so happy to hear of your good fortune! If the pattern holds true, our dreams and plans of a back yard haven are on their way. Better yet, Mr. H has steady, full time work in his future!
Time to celebrate! From our house to yours -- WOO-HOO!
:::
 To play around with making your own signs (like the fortune cookie one up there), go here.